So I guess the 1/8th drivers are coming out of hibernation and the dirt season is almost upon us again! Couple of new shells this week, one something old, one something new.
First up a JConcepts shell for 'Crazy' Lionel Croucher. I've done a few shells for Crazy L over the last few years using his normal scheme. This ones much the same, but with some added stars for good measure. Should look good getting mullered on track ;-)
Next up was a Bitty Design shell, sprayed as a replica of the factory design. It was good fun to do, as it's a bit different to my normal style; there's something kinda 80's about it, but in a good way. And the pink's so loud you could probably see it from space!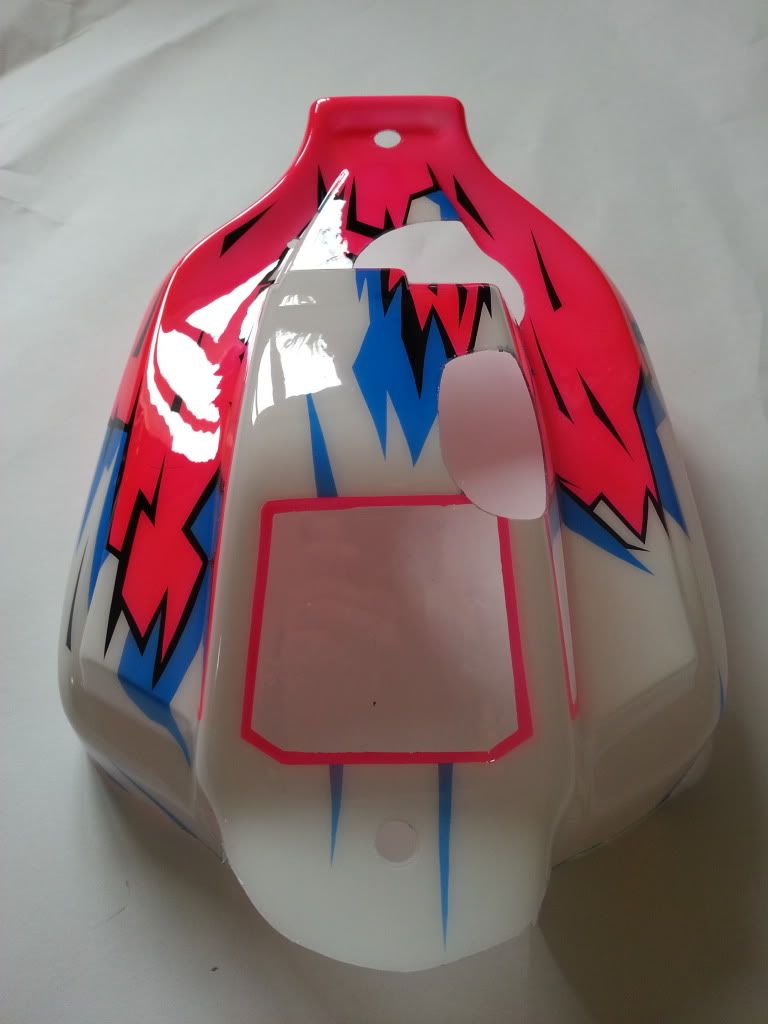 Remember, if you're looking for some fresh paint, what ever scale, on-road or off, hit me up at themagoo@hotmail.co.uk and I'll get you sorted!